UPDATE - JULY 2012
Here is a page I made on how to run DOS INTERNET programs in DOSBOX !!!!!! VERY COOL ! RUNNING DOS INTERNET PROGRAMS IN DOSBOX

UPDATE JUNE 2012
JANUARY CRISIS IS OVER WITH THE OLD HOUSE IN, HOMELESSNESS AVOIDED, FOR NOW ANYWAY!

UPDATE - JANUARY 2012
I am about to be homeless and I need help!!!!
[THIS IS JUST A QUICK UPDATE, IT'S MARCH 2011, YES I'M ALIVE AND WELL AND HERE IS A PAGE I JUST MADE ABOUT HOW TO *MAKE* A CUCKOO CLOCK IN LINUX, THE REST OF THE PAGE IS THE SAME AS 2004 AND I WILL UPDATE AS SOON AS I CAN! - THANKS, MATT]
and......
UPDATE - A PAGE ON WHAT TO DO WITH YOUR WINMODEMS! :)
OLD STUFF........NOT UPDATED IN A LONG TIME..........
Greetings to musicians and web surfers from Houston,Texas!
Welcome to my Home Page everybody, and thanks for stopping by. It's already March 2004, my how time flies. This site is here mainly for me to practice my HTML writing skills and amuse myself, and also share a little slice of my life with whoever happens to stop by, so kick off your shoes and make yourself at home.
A lot of what you'll find here is stuff I haven't updated in a while, like all web sites, my site is a work in progress, hopefully dynamic and changing, and reflective of my personality and interests.
I figured I had to choose a 'theme', so you will see this site mainly reflects my interest in music, but my interests are many, including computers, electronics, vintage music equipment, ham radio, cooking and BBQ'ing, photography, reading, biking, and just enjoying life and meeting as many people I can during this all too short amount of time we are given here on earth.
One of the things I've really wanted to do for a long time here is to transfer some of the audio tapes of my music that I performed with past bands, live performances, and jam sessions with various musicians.
It seems there have always been obstacles that have been in my way, broken tape decks, not enough hard drive space, etc etc, but I think that now I will be able to realize some of my ambitions as I have recently installed some new hard drives in a couple of my machines and can now convert my recordings to mp3 and share them with the unsuspecting world.
It shouldn't be too much longer before the first mp3's of some of my material is available here - so please keep checking back.
No, I'm not famous, certainly not rich, and no one has ever really heard of me. I'm not a guitar virtuoso and never cut any albums, but I love music and I love playing music. I've got a nice little

jam room where I practice and write music, and where friends and musicians gather as often as possible, where if only but for few hours the music transcends the everyday problems of the world, the mortgages, the bills, the car transmission that makes funny noises, the leaky washing machine, the busy body neighbors, the wars, the hate, the jobs we hate, evil bosses, the taxes; all of these are put on hold temporarily and replaced with the music and the laughter and good times that will be remembered for that day.
At any rate, thanks for stopping by, check out some of the links on the left, bear in mind a lot of the stuff is kinda old and this site is an ongoing work in progress.
Feel free to drop me a line and introduce yourself.
Remember to be grateful for everything you have, and every day that you have, never take anything for granted, a kind word doesn't cost anything, let those that you care about know it, and don't miss any opportunites.
listen to the audio welcome again
AND SUPPORT LIVE MUSIC - FEED YOUR LOCAL MUSICIANS!
more to come....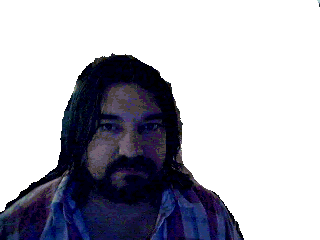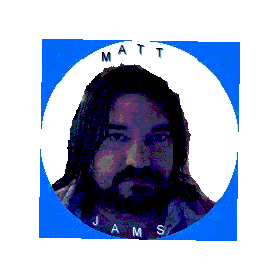 MP3' OF SOME OF MY LIVE JAMS WILL BE COMING SOON!